Judge OK's Arizona rancher trial in Mexican migrant killing
Law Firm News
An Arizona rancher accused of shooting at a group of migrants on his property near the U.S.-Mexico border, killing one man, will face trial on charges including second-degree murder and aggravated assault, a judge ruled Friday.

Santa Cruz County Justice of the Peace Emilio G. Velasquez made his decision following hours of testimony that he said aired a lot of new information about the Jan. 30 shooting, which left Gabriel Cuen-Buitimea, a 48-year-old from Nogales, Mexico, dead on George Alan Kelly's ranch outside Nogales, Arizona.

"Do I think there was some testimony that there might have been some holes on? Yes. I do," the judge said. "But at the end of the day ... the court does find that the offenses were committed by this defendant and I will be binding this over to Superior Court."

There was no visible reaction from Kelly, who sat with his attorney, Brenna Larkin, during a livestream of the evidentiary hearing in Nogales.

The judge said Kelly, 74, can remain free on $1 million bail pending his March 6 arraignment, with restrictions including no contact with witnesses or Cuen-Buitimea's family and a ban on possessing firearms.

Larkin earlier lost a bid to postpone Friday's hearing after prosecutors lowered Kelly's charge from a single count of first-degree murder, which would require a finding of premeditated intent to kill and can lead to a sentence of death or life imprisonment.
Related listings
A judge has thrown out Republican Kari Lake's challenge of her defeat in the Arizona governor's race to Democrat Katie Hobbs, rejecting her claim that problems with ballot printers at some polling places on Election Day were the result of...

A federal judge has denied a request from a 19-year-old woman to allow her to watch her father's death by injection, upholding a Missouri law that bars anyone under 21 from witnessing an execution.Kevin Johnson is set to be executed Tuesday for...

An man granted a new trial in the murders of three men in Ohio more than a decade and a half ago has been released after reaching a plea agreement with prosecutors.Stoney Thompson, 43, was originally sentenced in Lucas County to three consecutive lif...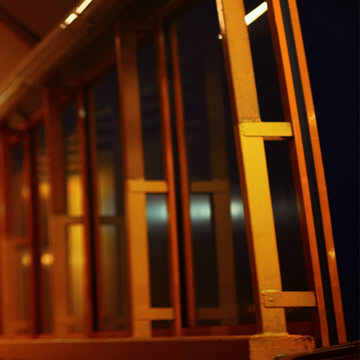 The Law Offices of John M. Lynch, LLC - Our goal is to serve you and make your experience a pleasant one
Our firm founder John M. Lynch is a proven trial lawyer with a record of success in state and federal courts. His former service as a police investigator and federal drug task force agent enable him to see a case from all sides. He is routinely hired by other attorneys to assist with criminal cases. His peer recognition is also evident in the recognition that he has earned with Top 100 Trial Lawyers, AV Preeminent Rating and Super Lawyers. He has also been named as one of the Best Attorneys in St. Louis, a Rising Star in Missouri and a Rising Star in Kansas. His unique and broad -based experience has led to unparalleled success that include dismissal of charges, acquittal and markedly beneficial settlements.

Attorney John M. Lynch comes from a strong law enforcement background with a decade of experience as a police investigator and federal drug task force agent. Paired with his legal degree from St. Louis University School of Law, Mr. Lynch provides a unique and candid perspective for people charged with a full range of criminal activities.