A Supreme Court redistricting ruling gave hope to Black voters
Law Firm News
The Supreme Court's decision siding with Black voters in an Alabama redistricting case gave Democrats and voting rights activists a surprising opportunity before the 2024 elections.

New congressional maps would have to include more districts in Alabama and potentially other states where Black voters would have a better chance of electing someone of their choice, a decision widely seen as benefiting Democrats.

It's been more than three months since the justice's 5-4 ruling, and maps that could produce more districts represented by Black lawmakers still do not exist.

Alabama Republicans are hoping to get a fresh hearing on the issue before the Supreme Court. Republican lawmakers in Louisiana never even bothered to draw a new map.

Khadidah Stone, a plaintiff in the Alabama case, said the continuing opposition was "appalling" but "not surprising." She noted that Alabama is where then-Gov. George Wallace blocked Black students from integrating the University of Alabama in 1963.

"There is a long history there of disobeying court orders to deny Black people our rights," she said.

A similar dynamic is playing out in Florida, where Republicans are appealing a ruling favorable to Black voters to the Republican-majority state Supreme Court.

Lawsuits over racially gerrymandered congressional maps in several other states, including Georgia, South Carolina and Texas, quickly followed the Supreme Court's landmark Voting Rights Act decision in June. But the continued pushback from Republican legislatures in control of redistricting means there is great uncertainty about whether –- or how soon -– new maps offering equal representation for Black voters will be drawn.
Related listings
The fraught politics of abortion have helped turn an August ballot question in Ohio that would make it harder to change the state constitution into a cauldron of misinformation and fear-mongering.State Issue 1, the sole question on the ballot, calls ...

A controversial bill — that at one point had been presumed dead — banning gender-affirming medical care for transgender youths in Louisiana was passed by the Senate on Monday and is likely to reach the governor's desk in the coming ...

An Arizona rancher accused of shooting at a group of migrants on his property near the U.S.-Mexico border, killing one man, will face trial on charges including second-degree murder and aggravated assault, a judge ruled Friday.Santa Cruz County Justi...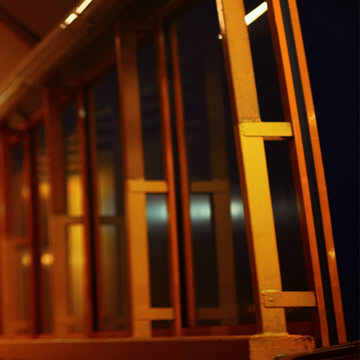 The Law Offices of John M. Lynch, LLC - Our goal is to serve you and make your experience a pleasant one
Our firm founder John M. Lynch is a proven trial lawyer with a record of success in state and federal courts. His former service as a police investigator and federal drug task force agent enable him to see a case from all sides. He is routinely hired by other attorneys to assist with criminal cases. His peer recognition is also evident in the recognition that he has earned with Top 100 Trial Lawyers, AV Preeminent Rating and Super Lawyers. He has also been named as one of the Best Attorneys in St. Louis, a Rising Star in Missouri and a Rising Star in Kansas. His unique and broad -based experience has led to unparalleled success that include dismissal of charges, acquittal and markedly beneficial settlements.

Attorney John M. Lynch comes from a strong law enforcement background with a decade of experience as a police investigator and federal drug task force agent. Paired with his legal degree from St. Louis University School of Law, Mr. Lynch provides a unique and candid perspective for people charged with a full range of criminal activities.