Justices order review of Colorado, New Jersey worship limits
U.S. Courts Newsroom
The Supreme Court on Tuesday ordered lower federal courts in Colorado and New Jersey to reexamine state restrictions on indoor religious services to combat the coronavirus in light of the justices' recent ruling in favor of churches and synagogues in New York.

The high court's unsigned decisions did not rule that limits imposed by Colorado Gov. Jared Polis and New Jersey Gov. Phil Murphy were improper. But they did throw out federal district court rulings that rejected challenges to the limits.

The High Plains Harvest Church in the rural town of Ault in northern Colorado sued Polis, while a Catholic priest and a rabbi challenged the restrictions in New Jersey.

Last month, the Supreme Court split 5-4 in holding that New York could not enforce certain limits on attendance at churches and synagogues. The high court subsequently ordered a new look at California worship service restrictions that had been challenged.

Colorado told the justices last week that it had amended a public health order "to remove capacity limits from all houses of worship at all times in response to this Court's recent decisions."

That should have settled the matter because "there is no reason to think Colorado will reverse course?and so no reason to think Harvest Church will again face capacity limits," Justice Elena Kagan wrote in a brief dissent that was joined by Justices Stephen Breyer and Sonia Sotomayor. No justice noted a dissent from the New Jersey decision.
Related listings
U.S. Courts Newsroom

11/17/2020

A Colorado web designer should not have to create wedding websites for same-sex couples under the state's anti-discrimination law because it would amount to forced speech that violates her religious beliefs, a lawyer told an appeals court Monday.Kris...

U.S. Courts Newsroom

10/18/2020

Absentee ballots must arrive by Election Day to be counted, the Michigan Court of Appeals said Friday, blocking a 14-day extension that had been ordered by a lower court and embraced by key Democratic officials in a battleground state. Any changes mu...

U.S. Courts Newsroom

08/10/2020

Landlord advocacy groups filed a special action with the Arizona State Supreme Court Wednesday seeking to invalidate as unconstitutional Gov. Doug Ducey's moratorium on evictions of people who have missed rent payments because they became ill or lost...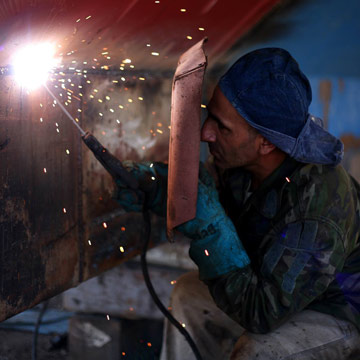 AAA weighs in on the evidence being used to convict drivers of DUI marijuana.
Six states that allow marijuana use have legal tests to determine driving while impaired by the drug that have no scientific basis, according to a study by the nation's largest automobile club that calls for scrapping those laws.

The study commissioned by AAA's safety foundation said it's not possible to set a blood-test threshold for THC, the chemical in marijuana that makes people high, that can reliably determine impairment. Yet the laws in five of the six states automatically presume a driver guilty if that person tests higher than the limit, and not guilty if it's lower.

As a result, drivers who are unsafe may be going free while others may be wrongly convicted, the foundation said. The foundation recommends replacing the laws with ones that rely on specially trained police officers to determine if a driver is impaired, backed up by a test for the presence of THC rather than a specific threshold. The officers are supposed to screen for dozens of indicators of drug use, from pupil dilation and tongue colour to behaviour.