New York court rejects congressional maps drawn by Democrats
Opinion
New York's highest court on Wednesday rejected new congressional maps that had widely been seen as favoring Democrats, largely agreeing with Republican voters who argued the district boundaries were unconstitutionally gerrymandered.

The decision may delay New York's primary elections by as much as two months and is likely a hammer-blow to Democrats' national redistricting hopes, which leaned heavily on their ability to gerrymander New York state to maximize the number of seats they could win in the U.S. House of Representatives.

The state's Court of Appeals said the Democratic-led Legislature lacked the authority to redraw congressional and state Senate maps after an independent redistricting commission charged with crafting new maps failed to reach a consensus.

The judges also said lawmakers gerrymandered the congressional maps to Democrats' favor, in violation of a 2014 constitutional amendment designed to rout out political gamesmanship in redistricting.

The Appeals Court handed authority to draw new district maps to an expert, known as a special court master, instead of the Legislature.
Related listings
A second defendant has pleaded guilty in federal court to a hate crime and making false statements in connection with a 2018 racially-motivated assault in the Seattle area.U.S. Attorney Nick Brown said Jason DeSimas, 45, of Tacoma, Washington, is one...

The Montana Senate is considering a bill that would make it illegal for doctors to help terminal patients take their own life.The bill heard by the Senate Judiciary Committee on Friday would open doctors up to possible homicide charges if they prescr...

Moscow braced for more protests seeking the release of jailed opposition leader Alexei Navalny, who faces a court hearing Tuesday after two weekends of nationwide rallies and thousands of arrests in the largest outpouring of discontent in Russia in y...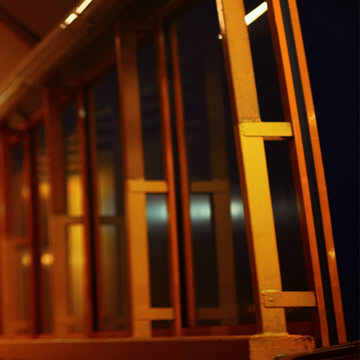 The Law Offices of John M. Lynch, LLC - Our goal is to serve you and make your experience a pleasant one
Our firm founder John M. Lynch is a proven trial lawyer with a record of success in state and federal courts. His former service as a police investigator and federal drug task force agent enable him to see a case from all sides. He is routinely hired by other attorneys to assist with criminal cases. His peer recognition is also evident in the recognition that he has earned with Top 100 Trial Lawyers, AV Preeminent Rating and Super Lawyers. He has also been named as one of the Best Attorneys in St. Louis, a Rising Star in Missouri and a Rising Star in Kansas. His unique and broad -based experience has led to unparalleled success that include dismissal of charges, acquittal and markedly beneficial settlements.

Attorney John M. Lynch comes from a strong law enforcement background with a decade of experience as a police investigator and federal drug task force agent. Paired with his legal degree from St. Louis University School of Law, Mr. Lynch provides a unique and candid perspective for people charged with a full range of criminal activities.