US sues SpaceX for alleged hiring discrimination against refugees and others
U.S. Courts
The U.S. Department of Justice on Thursday sued SpaceX, the rocket company founded and run by Elon Musk, for alleged hiring discrimination against refugees and people granted asylum.

The complaint, filed in an administrative court within the department, asserts that SpaceX wrongly claimed that federal export control laws barred it from hiring anyone but U.S. citizens and permanent residents. As a result, it discouraged refugees and asylum grantees from applying for jobs at the company, according to the complaint.

Export controls typically aim to protect U.S. national security and to further national trade objectives. They bar the shipment of specific technologies, weapons, information and software to specific non-U.S. nations and also limit the sharing or release of such items and information to "U.S. persons." But the Justice Department noted that the term includes not only U.S. citizens, but also permanent U.S. residents, refugees, and those granted asylum.

The department charged that SpaceX also refused to "fairly" consider applications from this group of people or to hire them. The positions in question included both ones requiring advanced degrees and others such as welders, cooks and crane operators at the company.

The U.S. is seeking "fair consideration and back pay" for people who were deterred from or denied employment at SpaceX due to the company's alleged discrimination, in addition to undetermined civil penalties.

SpaceX, which is based in Hawthorne, California, did not reply to a request for comment.
Related listings
Embattled Texas Attorney General Ken Paxton will not testify in his upcoming impeachment trial that could result in the Republican being permanently removed from office, according to his defense team.In a lengthy statement released Monday night, Paxt...

An appeals court has rejected a bid by the Arizona Republican Party and its lawyers to undo $18,000 in attorneys' fees that they were ordered to pay for bringing one of the party's failed lawsuits challenging President Joe Biden's 2...

The countries of the United Nations led by the island state of Vanuatu adopted what they called a historic resolution Wednesday calling for the U.N.'s highest court to strengthen countries' obligations to curb warming and protect communit...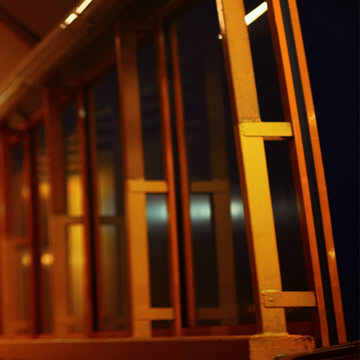 The Law Offices of John M. Lynch, LLC - Our goal is to serve you and make your experience a pleasant one
Our firm founder John M. Lynch is a proven trial lawyer with a record of success in state and federal courts. His former service as a police investigator and federal drug task force agent enable him to see a case from all sides. He is routinely hired by other attorneys to assist with criminal cases. His peer recognition is also evident in the recognition that he has earned with Top 100 Trial Lawyers, AV Preeminent Rating and Super Lawyers. He has also been named as one of the Best Attorneys in St. Louis, a Rising Star in Missouri and a Rising Star in Kansas. His unique and broad -based experience has led to unparalleled success that include dismissal of charges, acquittal and markedly beneficial settlements.

Attorney John M. Lynch comes from a strong law enforcement background with a decade of experience as a police investigator and federal drug task force agent. Paired with his legal degree from St. Louis University School of Law, Mr. Lynch provides a unique and candid perspective for people charged with a full range of criminal activities.