Idaho Supreme Court won't reconsider death row clemency case
State Bar & Other Associations
The Idaho Supreme Court says it will not reconsider the clemency case of a terminally ill man who is facing execution for his role in the 1985 slayings of two gold prospectors near McCall.

The high court made the decision Friday in Gerald Ross Pizzuto Jr.'s case. The decision means the state remains free to seek a death warrant for Pizzuto. Once issued, the warrant would set Pizzuto's execution by lethal injection in the next 30 days.

Deborah A. Czuba, the head of the Federal Defender Services of Idaho's capital case unit, said in a prepared statement that the Idaho Supreme Court decision was disappointing.

"There is still time for Gov. Brad Little to accept the recommendation of his parole commissioners and let Mr. Pizzuto die a natural death in prison," Czuba said. "If not, our hope is that the State will have enough grace to wait at least until after the Thanksgiving and Christmas season before making Department of Correction employees participate in a needless and traumatizing execution during the holidays."

Pizzuto has spent more than three decades on death row and was originally scheduled to be put to death in June of 2021. He asked for clemency last year because he has terminal bladder cancer, heart disease, diabetes and decreased intellectual function.

The Idaho Commission of Pardons and Parole voted 4-3 to recommend that his sentence be changed to life in prison, citing the torture and abuse he experienced as a child and his health problems. But Idaho Gov. Brad Little rejected the recommendation, noting the brutal nature of Pizzuto's crimes and pointing out that the slayings occurred shortly after Pizzuto was released from prison after serving time for rape.

Pizzuto's attorneys appealed the matter to the Idaho Supreme Court, contending that the governor lacked the authority to reject the commission's recommendation. But the high court ruled in August that the governor's decision to overrule the recommendation was legal.
Related listings
State Bar & Other Associations

07/09/2021

Pennsylvania Law School Information University of Pennsylvania Law School Temple Law School Villanova University Charles Widger School of Law Penn State Law University of Pittsburgh, School of Law

State Bar & Other Associations

07/06/2021

New York Law School Information Albany Law School Columbia Law School New York Law School New York University School of Law University at Buffalo Law School

State Bar & Other Associations

07/02/2021

Texas Law School Information Baylor Law School Southern Methodist University Dedman School Of Law South Texas College Of Law Houston University Of Houston Law Center University Of Texas School Of Law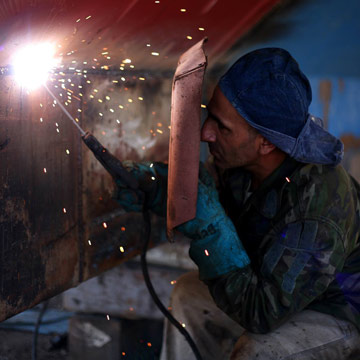 Lawyer Website Design For Sole Practitioners - Law Promo
Law Promo understands that running a solo law practice can be a difficult undertaking at any stage, especially if you are just starting up your practice.

The most challenging part of running any solo business can be managing each and every aspect, especially those areas in which you have less experience. Marketing is often one of the weakest areas for small businesses and yet is the most important in ensuring business growth.

A solid internet marketing campaign is crucial, as it can level the playing field between you and larger firms and is by far the most cost effective way to attract more clients.