Dubuque man seeks change of venue for new murder trial
State Bar & Other Associations
A Dubuque man who was granted a new trial by the Iowa Supreme Court last year is seeking a change of venue for that new trial.

Fontae Buelow, 28, filed Thursday for the change of venue from Dubuque County, saying media coverage of the case has made it impossible for him to get a fair trial there, the Telegraph Herald reported.

Authorities have maintained that Buelow fatally stabbed his girlfriend, 21-year-old Samantha Link of Peosta, on March 31, 2017. Buelow has insisted Link stabbed herself twice in the chest. A jury convicted Buelow of second-degree murder in 2018, but in December, the state Supreme Court ordered a new trial.

The high court agreed with the Iowa Court of Appeals, which faulted the trial judge for not allowing defense attorneys to present information about Link's mental health records and prior suicide attempt. Buelow's second trial is scheduled to begin May 25.
Related listings
State Bar & Other Associations

09/03/2020

Virgin Atlantic's 1.2 billion-pound ($1.6 billion) restructuring plan was approved Wednesday by the High Court in London, allowing the international airline to continue rebuilding its operations after the devastation caused by the coronavirus p...

State Bar & Other Associations

01/05/2018

Oklahoma State Bar Oregon State Bar Pennsylvania Bar Association Rhode Island Bar Association South Carolina Bar South Dakota State Bar Association ...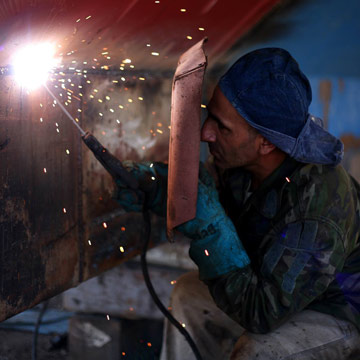 AAA weighs in on the evidence being used to convict drivers of DUI marijuana.
Six states that allow marijuana use have legal tests to determine driving while impaired by the drug that have no scientific basis, according to a study by the nation's largest automobile club that calls for scrapping those laws.

The study commissioned by AAA's safety foundation said it's not possible to set a blood-test threshold for THC, the chemical in marijuana that makes people high, that can reliably determine impairment. Yet the laws in five of the six states automatically presume a driver guilty if that person tests higher than the limit, and not guilty if it's lower.

As a result, drivers who are unsafe may be going free while others may be wrongly convicted, the foundation said. The foundation recommends replacing the laws with ones that rely on specially trained police officers to determine if a driver is impaired, backed up by a test for the presence of THC rather than a specific threshold. The officers are supposed to screen for dozens of indicators of drug use, from pupil dilation and tongue colour to behaviour.
Business News