US moves to cut backlog of asylum cases at US-Mexico border
U.S. Court News
The Biden administration on Wednesday proposed changing how asylum claims are handled, aiming to reduce a huge backlog of cases from the U.S.-Mexico border that has left people waiting years to find out whether they will be allowed to stay in America.

Under the proposal, routine asylum cases no longer would automatically be referred to the overwhelmed immigration court system managed by the Justice Department but would be overseen by asylum officers from U.S. Citizenship and Immigration Services, part of Homeland Security Department.

Advocates for the change see it as a way to help those with legitimate claims for protection while allowing officials to more quickly deal with people who do not qualify for asylum or are taking advantage of the long delay to stay in the United States.

"Individuals who are eligible will receive relief more swiftly, while those who are not eligible will be expeditiously removed," Homeland Security Secretary Alejandro Mayorkas said.

The proposal must go through a public comment period before it can be adopted as a new policy.

The immigration court system has an all-time high backlog of about 1.3 million cases. The Trump administration tried to deal with the issue in part by imposing stricter criteria for asylum and forcing people to seek protection in Mexico and Central America. President Joe Biden's proposal would streamline the system.

The reason for the change is that more people have been seeking asylum under U.S. law, particularly at the U.S.-Mexico border in recent years.

As the system works now, people who present themselves at the border or are apprehended by the Border Patrol and identify themselves as asylum-seekers must pass what is known as a "credible fear" interview. A USCIS asylum officer determines whether they meet the criteria of someone facing persecution in their homeland because of race, religion, nationality, membership in a particular social group or political opinion.
Related listings
U.S. Court News

08/16/2021

An appellate court in Poland on Monday rejected a lawsuit brought against two Holocaust scholars in a case that has been closely watched because it was expected to serve as a precedent for research into the highly sensitive area of Polish behavior to...

U.S. Court News

08/13/2021

A federal judge is refusing landlords' request to put the Biden administration's new eviction moratorium on hold, though she made clear she thinks it's illegal. U.S. District Judge Dabney Friedrich on Friday said her "hands ar...

U.S. Court News

08/07/2021

Mississippi judges have the power to delay trials, limit the number of spectators in courtrooms or take other steps to try to slow the spread of COVID-19, the leader of the state Supreme Court says in an emergency order. Chief Justice Michael Randolp...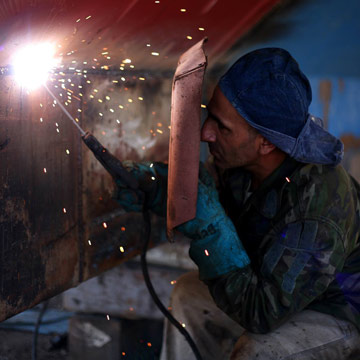 AAA weighs in on the evidence being used to convict drivers of DUI marijuana.
Six states that allow marijuana use have legal tests to determine driving while impaired by the drug that have no scientific basis, according to a study by the nation's largest automobile club that calls for scrapping those laws.

The study commissioned by AAA's safety foundation said it's not possible to set a blood-test threshold for THC, the chemical in marijuana that makes people high, that can reliably determine impairment. Yet the laws in five of the six states automatically presume a driver guilty if that person tests higher than the limit, and not guilty if it's lower.

As a result, drivers who are unsafe may be going free while others may be wrongly convicted, the foundation said. The foundation recommends replacing the laws with ones that rely on specially trained police officers to determine if a driver is impaired, backed up by a test for the presence of THC rather than a specific threshold. The officers are supposed to screen for dozens of indicators of drug use, from pupil dilation and tongue colour to behaviour.