Pakistani court acquits parents of activist in treason case
U.S. Court News
A Pakistani court on Wednesday acquitted the parents of an exiled female human rights activist, a defense lawyer said, three years after the couple was arrested on charges of terror financing and sedition.

The 2019 arrests of Gulalai Ismail's parents, Mohammad and Uzlifat Ismail, in the northwestern city of Peshawar, had drawn widespread condemnation. The U.S. State Department also expressed concern over the arrests.

On Wednesday, an anti-terrorism court acquitted the couple, saying the prosecution failed to prove the charges, according to the couple's lawyer, Shabbir Hussain Gigyan.

Mohammad Ismail is a teacher and a social activist. His daughter fled to the U.S. in 2019 and she sought asylum there to avoid harassment by Pakistani security agencies over her investigations into alleged human rights abuses by soldiers.

In recent years, Pakistani activists and journalists have increasingly come under attack by the government and the security establishment, restricting the space for criticism and dissent. The criticism of the military can result in threats, intimidation, sedition charges and in some cases, being arrested with no warning.





Related listings
U.S. Court News

02/03/2023

Fifteen Native American tribes will get a total of $580 million in federal money this year for water rights settlements, the Biden administration announced Thursday.The money will help carry out the agreements that define the tribes' rights to ...

U.S. Court News

12/10/2022

Lawyers for a doctor who intentionally defied a Texas abortion law that the lawyers called a "bounty-hunting scheme" say a court has dismissed a test of whether members of the public can sue providers who violate the restrictions for at l...

U.S. Court News

08/04/2022

A Florida woman who was acquitted of murdering her husband, a prominent official at the University of Central Florida, was sentenced Friday to a year of probation for tampering with evidence.A judge sentenced Danielle Redlick in state court in Orland...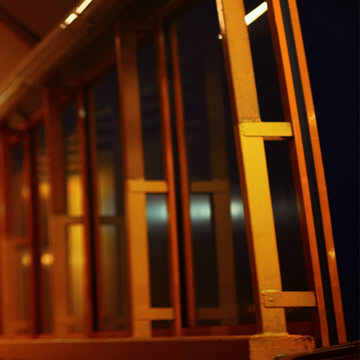 The Law Offices of John M. Lynch, LLC - Our goal is to serve you and make your experience a pleasant one
Our firm founder John M. Lynch is a proven trial lawyer with a record of success in state and federal courts. His former service as a police investigator and federal drug task force agent enable him to see a case from all sides. He is routinely hired by other attorneys to assist with criminal cases. His peer recognition is also evident in the recognition that he has earned with Top 100 Trial Lawyers, AV Preeminent Rating and Super Lawyers. He has also been named as one of the Best Attorneys in St. Louis, a Rising Star in Missouri and a Rising Star in Kansas. His unique and broad -based experience has led to unparalleled success that include dismissal of charges, acquittal and markedly beneficial settlements.

Attorney John M. Lynch comes from a strong law enforcement background with a decade of experience as a police investigator and federal drug task force agent. Paired with his legal degree from St. Louis University School of Law, Mr. Lynch provides a unique and candid perspective for people charged with a full range of criminal activities.