Court orders makers of gun parts to comply with rules on ghost guns
U.S. Court News
trace because they lack serial numbers.

The court had intervened once before, by a 5-4 vote in August, to keep the regulation in effect after it had been invalidated by a lower court. No justice dissented publicly from Monday's order, which followed a ruling from a federal judge in Texas that exempted the two companies, Blackhawk Manufacturing Group and Defense Distributed, from having to abide by the regulation of ghost gun kits.

Other makers of gun parts also had been seeking similar court orders, the administration told the Supreme Court in a filing.

"Absent relief from this Court, therefore, untraceable ghost guns will remain widely available to anyone with a computer and a credit card — no background check required," Solicitor General Elizabeth Prelogar, the administration's top Supreme Court lawyer, wrote.

The regulation changed the definition of a firearm under federal law to include unfinished parts, like the frame of a handgun or the receiver of a long gun, so they can be tracked more easily. Those parts must be licensed and include serial numbers. Manufacturers must also run background checks before a sale — as they do with other commercially made firearms.

The requirement applies regardless of how the firearm was made, meaning it includes ghost guns made from individual parts or kits or by 3D printers.

The regulation will be in effect while the administration appeals the judge's ruling to the 5th U.S. Circuit Court of Appeals in New Orleans — and potentially the Supreme Court.
Related listings
U.S. Court News

10/11/2023

The Supreme Court rejected an appeal Tuesday from former coal executive Don Blankenship, who argued that major news outlets defamed him by calling him a "felon."The justices left in place an appellate ruling against Blankenship, the forme...

U.S. Court News

10/01/2023

President Joe Biden's administration on Friday proposed up to three oil and gas lease sales in the Gulf of Mexico, but none in Alaska, as it tries to navigate between energy companies seeking greater oil and gas production and environmental act...

U.S. Court News

06/07/2023

A man sentenced to 200 days in jail for a probation violation bolted from a southern Indiana courtroom and tried to escape before two shocks from a stun gun brought him down, police said.Trevin Littlejohn, 35, of Columbus, faces a new charge of resis...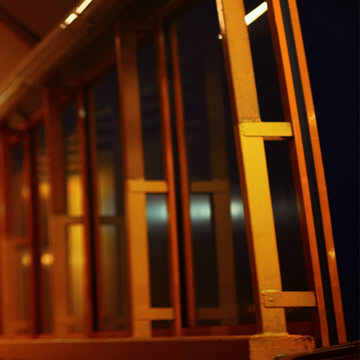 The Law Offices of John M. Lynch, LLC - Our goal is to serve you and make your experience a pleasant one
Our firm founder John M. Lynch is a proven trial lawyer with a record of success in state and federal courts. His former service as a police investigator and federal drug task force agent enable him to see a case from all sides. He is routinely hired by other attorneys to assist with criminal cases. His peer recognition is also evident in the recognition that he has earned with Top 100 Trial Lawyers, AV Preeminent Rating and Super Lawyers. He has also been named as one of the Best Attorneys in St. Louis, a Rising Star in Missouri and a Rising Star in Kansas. His unique and broad -based experience has led to unparalleled success that include dismissal of charges, acquittal and markedly beneficial settlements.

Attorney John M. Lynch comes from a strong law enforcement background with a decade of experience as a police investigator and federal drug task force agent. Paired with his legal degree from St. Louis University School of Law, Mr. Lynch provides a unique and candid perspective for people charged with a full range of criminal activities.