Trump administration asks Supreme Court to allow asylum ban
Notable Attorneys
immigrants who illegally cross the U.S.-Mexico border.

Two federal courts have temporarily blocked the policy President Donald Trump announced in November in response to caravans of migrants that were approaching the border. Last week, the federal appeals court in San Francisco said the ban is inconsistent with federal law and an attempted end-run around Congress.

The administration said in court papers filed Tuesday that the nationwide order preventing the policy from taking effect "is deeply flawed" and should be lifted pending an appeal that could reach the high court.

Trump's proclamation is among measures that "are designed to channel asylum seekers to ports of entry, where their claims can be processed in an orderly manner; deter unlawful and dangerous border crossings; and reduce the backlog of meritless asylum claims," Solicitor General Noel Francisco wrote in his Supreme Court filing.

Lee Gelernt, an American Civil Liberties Union lawyer representing immigrant advocacy groups challenging the asylum policy, said, "The Trump administration is asking the Supreme Court to short-circuit the normal judicial process and reinstate a blatantly unlawful policy."

Justice Elena Kagan, who handles emergency appeals from California and other western states, called for a response from opponents of the asylum policy by midday Monday.

In the first court ruling on the issue, U.S. District Judge Jon Tigar said on Nov.19 that U.S. law allows immigrants to request asylum regardless of whether they entered the country legally.

The president "may not rewrite the immigration laws to impose a condition that Congress has expressly forbidden," the judge said in his order.

The ruling prompted Trump's criticism of Tigar as an "Obama judge" and led to an unusual public dispute between Trump and Chief Justice John Roberts, who rebuked the president with a statement defending the judiciary's independence.
Related listings
Notable Attorneys

11/16/2018

Mexico's Supreme Court invalidated a controversial law signed last year that created a legal framework for the military to work in a policing role in much of the country, ruling Thursday that the measure violated the constitution by trying to normali...

Notable Attorneys

11/09/2018

When a 10-year-old Wisconsin girl was charged with homicide this week in the death of an infant, it was a rare — but not unprecedented — case of adult charges being filed against someone so young.The girl told investigators she panicked a...

Notable Attorneys

08/30/2018

A court in Cambodia has extended by six months the pre-trial detention of Kem Sokha, the leader of the now-dissolved main opposition party who already has been held for a year on a treason charge.One of Kem Sokha's lawyers says the court ruled Thursd...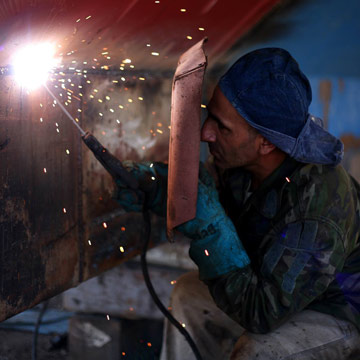 AAA weighs in on the evidence being used to convict drivers of DUI marijuana.
Six states that allow marijuana use have legal tests to determine driving while impaired by the drug that have no scientific basis, according to a study by the nation's largest automobile club that calls for scrapping those laws.

The study commissioned by AAA's safety foundation said it's not possible to set a blood-test threshold for THC, the chemical in marijuana that makes people high, that can reliably determine impairment. Yet the laws in five of the six states automatically presume a driver guilty if that person tests higher than the limit, and not guilty if it's lower.

As a result, drivers who are unsafe may be going free while others may be wrongly convicted, the foundation said. The foundation recommends replacing the laws with ones that rely on specially trained police officers to determine if a driver is impaired, backed up by a test for the presence of THC rather than a specific threshold. The officers are supposed to screen for dozens of indicators of drug use, from pupil dilation and tongue colour to behaviour.
Business News