Trump pushes for election interference trial to be televised
Litigation Reports
Donald Trump is pushing for his federal election interference trial in Washington to be televised, joining media outlets that say the American public should be able to watch the historic case unfold.

Federal court rules prohibit broadcasting proceedings, but The Associated Press and other news organizations say the unprecedented case of a former president standing trial on accusations that he tried to subvert the will of voters warrants making an exception.

The Justice Department is opposing the effort, arguing that the judge overseeing the case does not have the authority to ignore the long-standing nationwide policy against cameras in federal courtrooms. The trial is scheduled to begin on March 4.

`I want this trial to be seen by everybody in the world," Trump said Saturday during a presidential campaign event in New Hampshire. "The prosecution wishes to continue this travesty in darkness and I want sunlight."

Lawyers for Trump wrote in court papers filed late Friday that all Americans should be able to observe what they characterize as a politically motivated prosecution of the Republican front-runner for his party's 2024 nomination. The defense also suggested Trump will try to use the trial as a platform to repeat his unfounded claims that the 2020 election that he lost to Democrat Joe Biden was stolen from him. Trump has pleaded not guilty.

"President Trump absolutely agrees, and in fact demands, that these proceedings should be fully televised so that the American public can see firsthand that this case, just like others, is nothing more than a dreamt-up unconstitutional charade that should never be allowed to happen again," Trump's lawyers wrote.

The request for a televised trial comes as the Washington case has emerged as the most potent and direct legal threat to Trump's political fortunes. Trump is accused of illegally scheming to overturn the election results in the run-up to the violent riot at the U.S. Capitol on Jan. 6, 2021, by his supporters.
Related listings
Litigation Reports

09/27/2023

Democratic U.S. Sen. Bob Menendez of New Jersey defiantly pushed back against federal corruption charges on Monday, saying nearly half a million dollars in cash authorities found in his home was from his personal savings, not from bribes, and was on ...

Litigation Reports

07/21/2023

A federal judge on Wednesday upheld a $5 million jury verdict against Donald Trump, rejecting the former president's claims that the award was excessive and that the jury vindicated him by failing to conclude he raped a columnist in a luxury de...

Litigation Reports

05/29/2023

Tunisia's most popular private radio station said an appeal court has allowed its director to be released on bail from prison, after more than three months of detention.Mosaique FM announced Wednesday that its director, Noureddine Boutar, was f...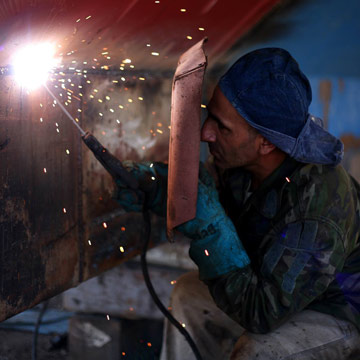 Lawyer Website Design For Sole Practitioners - Law Promo
Law Promo understands that running a solo law practice can be a difficult undertaking at any stage, especially if you are just starting up your practice.

The most challenging part of running any solo business can be managing each and every aspect, especially those areas in which you have less experience. Marketing is often one of the weakest areas for small businesses and yet is the most important in ensuring business growth.

A solid internet marketing campaign is crucial, as it can level the playing field between you and larger firms and is by far the most cost effective way to attract more clients.