Planned Parenthood shooting defendant returning to court
Legal Solutions
A man who admitted killing three people at a Colorado Planned Parenthood clinic is returning to court for the continuation of a hearing on whether he's mentally competent to stand trial.

A psychologist who examined 57-year-old Robert Dear is scheduled to testify Tuesday.

Dear is charged with 179 counts including murder, attempted murder and assault in the Nov. 27 shootings at the Colorado Springs clinic. Nine people were injured in the attack.

In court, he has declared himself a "warrior for the babies" and said he was guilty.

The hearing started last month, when two psychologists testified that Dear isn't competent to stand trial.

If the judge agrees, Dear's case would be put on hold while he undergoes treatment at a state psychiatric hospital intended to restore him to competency.


Related listings
Legal Solutions

04/04/2016

A unanimous Supreme Court ruled Monday that states can count everyone, not just eligible voters, in deciding how to draw electoral districts. The justices turned back a challenge from Texas voters that could have dramatically altered political distri...

Legal Solutions

10/17/2015

A 22-year-old man accused of threatening to storm the Sedgwick County Courthouse and kill law enforcement officers has pleaded guilty. Samuel McCrory pleaded guilty Thursday to one count of criminal threat and three counts of criminal possession of a...

Legal Solutions

10/14/2015

A federal appeals court is again considering the fate of 10 rare gold coins possibly worth $80 million or more that the government says were illegally taken from a Philadelphia mint and wound up in a jeweler's hands. A lawyer for jeweler Israel Switt...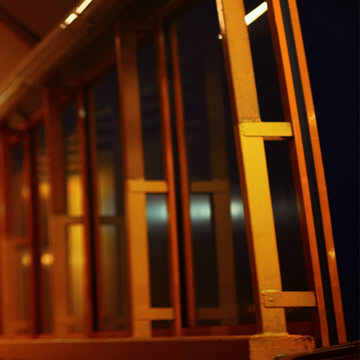 The Law Offices of John M. Lynch, LLC - Our goal is to serve you and make your experience a pleasant one
Our firm founder John M. Lynch is a proven trial lawyer with a record of success in state and federal courts. His former service as a police investigator and federal drug task force agent enable him to see a case from all sides. He is routinely hired by other attorneys to assist with criminal cases. His peer recognition is also evident in the recognition that he has earned with Top 100 Trial Lawyers, AV Preeminent Rating and Super Lawyers. He has also been named as one of the Best Attorneys in St. Louis, a Rising Star in Missouri and a Rising Star in Kansas. His unique and broad -based experience has led to unparalleled success that include dismissal of charges, acquittal and markedly beneficial settlements.

Attorney John M. Lynch comes from a strong law enforcement background with a decade of experience as a police investigator and federal drug task force agent. Paired with his legal degree from St. Louis University School of Law, Mr. Lynch provides a unique and candid perspective for people charged with a full range of criminal activities.