Supreme Court to hear sales tax collection case
Legal Networks
The Supreme Court agreed Friday to wade into the issue of sales tax collection on internet purchases in a case that could force consumers to pay more for certain purchases and allow states to recoup what they say is billions in lost revenue annually.

Under previous Supreme Court rulings, when internet retailers don't have a physical presence in a state, they can't be forced to collect sales tax on sales into that state. Consumers who purchase from out-of-state retailers are generally supposed to pay the state taxes themselves, but few do. A total of 36 states and the District of Columbia had asked the high court to revisit the issue.

Large brick-and-mortar retailers like Walmart and Target have long bemoaned the fact that they have to collect sales tax on online purchases because they have physical stores nationwide. Meanwhile, smaller online retailers, who don't have vast networks of stores, don't have to collect the tax where they don't have a physical presence.

Internet giant Amazon.com fought for years against collecting sales tax but now does so nationwide, though third-party sellers on its site make their own decisions. But the case before the Supreme Court does directly affect other online retailers, including Overstock.com, home goods company Wayfair and electronics retailer Newegg, who are part of the case the court accepted.

States say the court's previous rulings have also hurt them. According to one estimate cited by the states in a brief they filed with the high court, they'll lose out on nearly $34 billion in 2018 if the Supreme Court's previous rulings stand. The Government Accountability Office, which provides nonpartisan reports to Congress, wrote in a report last year that state and local governments would have been able to gain between $8.5 billion and $13 billion in 2017 if they could require out-of-state sellers to collect tax on sales into the state. All but five states charge a sales tax.
Related listings
Legal Networks

02/05/2018

Samsung heir Lee Jae-yong was freed Monday after a South Korean appeals court gave him a 2 ½-year suspended jail sentence for corruption in connection with a scandal that toppled the country's president.The Seoul High Court softened the origin...

Legal Networks

10/21/2017

Florida Gov. Rick Scott has won the first round in a legal tug-of-war over his mandate that nursing homes and assisted living facilities install generators.The 1st District Court of Appeal on Thursday rejected a legal challenge to emergency rules put...

Legal Networks

08/10/2017

The New Jersey Supreme Court has reversed a decades-old law in a landmark decision that makes the child the focus of divorce relocation proceedings. The law centers on divorced parents who want to leave New Jersey with the child against the other par...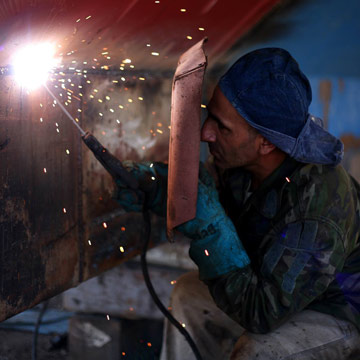 AAA weighs in on the evidence being used to convict drivers of DUI marijuana.
Six states that allow marijuana use have legal tests to determine driving while impaired by the drug that have no scientific basis, according to a study by the nation's largest automobile club that calls for scrapping those laws.

The study commissioned by AAA's safety foundation said it's not possible to set a blood-test threshold for THC, the chemical in marijuana that makes people high, that can reliably determine impairment. Yet the laws in five of the six states automatically presume a driver guilty if that person tests higher than the limit, and not guilty if it's lower.

As a result, drivers who are unsafe may be going free while others may be wrongly convicted, the foundation said. The foundation recommends replacing the laws with ones that rely on specially trained police officers to determine if a driver is impaired, backed up by a test for the presence of THC rather than a specific threshold. The officers are supposed to screen for dozens of indicators of drug use, from pupil dilation and tongue colour to behaviour.