Planned Parenthood sues to block South Carolina abortion ban
Legal Events
Planned Parenthood was filing a lawsuit Thursday against a bill that would ban most abortions in South Carolina, effectively stopping the measure from going into effect even as the governor was scheduled to sign it into law at a public statehouse ceremony.

The bill has been one of Republican Gov. Henry McMaster's chief priorities since he took office in 2017. It is similar to abortion restriction laws that a dozen states have previously passed. All are tied up in court. Federal law, which takes precedence over state law, currently allows abortion.

The House passed its bill by a 79-35 vote Wednesday after hours of emotional testimony from both supporters and opponents, and gave the measure final approval on Thursday. Moments after the second vote Thursday, Planned Parenthood announced that it was filing a lawsuit. The "South Carolina Fetal Heartbeat and Protection from Abortion Act," like other similar laws currently being challenged, is "blatantly unconstitutional," said Jenny Black, president and CEO of Planned Parenthood South Atlantic.

Supporters of restrictive abortion laws are trying to get the issue before the U.S. Supreme Court in the hopes that ? with three justices appointed by Republican former President Donald Trump ? the court could overturn Roe v. Wade, the 1973 decision supporting abortion rights. The Supreme Court has previously ruled that abortion is legal until a fetus is viable outside the womb ? months after a heartbeat can be detected, Black noted.

State bills to restrict or ban abortion "are plainly absurd," Black said. "There is no other way around it."

South Carolina Attorney General Alan Wilson issued a statement Thursday saying that his office "will vigorously defend this law in court because there is nothing more important than protecting life."

Planned Parenthood's lawsuit argues that South Carolina's new law "is in flagrant violation of nearly five decades of settled Supreme Court precedent." The suit says a high rate of women, especially African Americans, die during or immediately after childbirth in South Carolina. The abortion ban would fall hardest on low-income women, who wouldn't be able to travel to a nearby state where abortion is still permitted, the suit says.

Black said the focus on abortion wastes taxpayer money and ignores a host of other important issues such as health care, unequal treatment of women, and education, Black said.
Related listings
A Texas appeals court has delayed a second execution this year to review claims that an inmate is intellectually disabled and thus ineligible for the death penalty.The Texas Court of Criminal Appeals on Wednesday granted a request by attorneys for Ed...

A unanimous Supreme Court ruled on Thursday that Muslim men who were placed on the government's no-fly list because they refused to serve as FBI informants can seek to hold federal agents financially liable.The justices continued a string of de...

Rapper Tory Lanez pleaded not guilty through his attorney Wednesday to felony assault charges in the July shooting of hip-hop star Megan Thee Stallion. Lawyer Shawn Chapman Holley entered the plea in a downtown Los Angeles courtroom to counts of assa...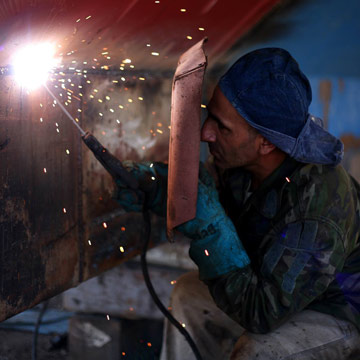 AAA weighs in on the evidence being used to convict drivers of DUI marijuana.
Six states that allow marijuana use have legal tests to determine driving while impaired by the drug that have no scientific basis, according to a study by the nation's largest automobile club that calls for scrapping those laws.

The study commissioned by AAA's safety foundation said it's not possible to set a blood-test threshold for THC, the chemical in marijuana that makes people high, that can reliably determine impairment. Yet the laws in five of the six states automatically presume a driver guilty if that person tests higher than the limit, and not guilty if it's lower.

As a result, drivers who are unsafe may be going free while others may be wrongly convicted, the foundation said. The foundation recommends replacing the laws with ones that rely on specially trained police officers to determine if a driver is impaired, backed up by a test for the presence of THC rather than a specific threshold. The officers are supposed to screen for dozens of indicators of drug use, from pupil dilation and tongue colour to behaviour.
Business News