Appeals courts temporarily lifts Donald Trump's gag order
Legal Events
A federal appeals court temporarily lifted a gag order on Donald Trump in his 2020 election interference case in Washington on Friday — the latest twist in the legal fight over the restrictions on the former president's speech.

The U.S. Court of Appeals for the D.C. Circuit decision puts a hold on the limited gag order to give the judges time to consider Trump's request for a longer pause on the restrictions while his appeals play out. The appeals court said the temporary pause "should not be construed in any way as a ruling on the merits" of Trump's bid.

The court set oral arguments for Nov. 20 before a panel of three judges — all appointees of Democratic presidents. The gag order, imposed by U.S. District Judge Tanya Chutkan, bars Trump from making public statements targeting prosecutors, court staff and potential witnesses in the case accusing him of conspiring to overturn the 2020 election he lost to President Joe Biden. It still allows the former president to assert his innocence and his claims that the case against him is politically motivated.

Chutkan, who was appointed to the bench by former President Barack Obama reimposed the gag order on Sunday, after prosecutors pointed to Trump's recent social media comments about his former chief of staff Mark Meadows.

It's the most serious restriction a court has put on the speech of the GOP presidential primary frontrunner and criminal defendant in four separate cases. Gag orders are not unheard of in high-profile cases, but courts have never had to wrestle before with whether they can curtail the speech of a presidential candidate.

Special counsel Jack Smith's team has said Trump's inflammatory rhetoric about those involved in the case threatens to undermine public confidence in the judicial system and influence potential witnesses who could be called to testify.
Related listings
by the legislature this year, including a near-ban after 12 weeks of pregnancy, aren't being specifically challenged and remain intact.U.S. District Judge Catherine Eagles issued an order halting enforcement of a provision to require surgical a...

After a visit to a warehouse where Hawaiian Electric Company is housing power poles and electrical equipment that may be key to the investigation of last month's devastating fires on Maui, lawyers for Lahaina residents and business owners told ...

Congressional leaders are pitching a stopgap government funding package to avoid a federal shutdown after next month, acknowledging the House and Senate are nowhere near agreement on spending levels to keep federal operations running.House Speaker Ke...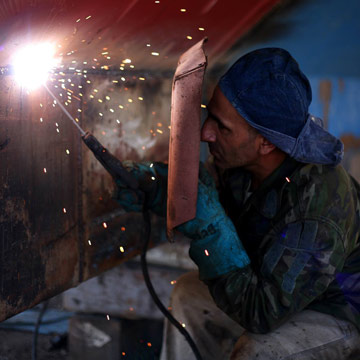 Lawyer Website Design For Sole Practitioners - Law Promo
Law Promo understands that running a solo law practice can be a difficult undertaking at any stage, especially if you are just starting up your practice.

The most challenging part of running any solo business can be managing each and every aspect, especially those areas in which you have less experience. Marketing is often one of the weakest areas for small businesses and yet is the most important in ensuring business growth.

A solid internet marketing campaign is crucial, as it can level the playing field between you and larger firms and is by far the most cost effective way to attract more clients.