Michigan court won't extend voting redistricting deadline
Court Watch
The Michigan Supreme Court on Friday denied a request to extend the deadline for drawing new legislative and congressional maps despite a delay in census redistricting data.

The Independent Citizens Redistricting Commission, whose members have been meeting since September 2020, asked the court in April to allow for more time to draw the maps.

The current deadline for an initial proposal is Sept. 17, but the U.S. Census Bureau does not expect to have tabulated data ready for the public until Sept. 30. The commission asserts that the census data is necessary to draw fair and lawful maps.

With its decision, the Supreme Court declined to protect the commission from lawsuits due to any delays. In a statement, justices acknowledged that the commission's lawyers have already said the commission will operate on a delayed schedule, with or without permission.

The commission was established by voters in 2018 to limit gerrymandering by having randomly selected Michigan residents, representing balanced political alignments, draw voting district boundaries every 10 years instead of the Legislature. The release of census data was delayed from a March 31 deadline because of the pandemic.

The court acknowledged that it believes the commission has been working diligently and through no fault of its own has been put in a difficult position to present fair voting maps, but said there isn't a sufficient legal reason to preemptively extend the deadline.

Lawyers for the commission and Secretary of State Jocelyn Benson have said they will try to propose new maps by Dec. 11 and have them finalized by Jan. 25, three months after the original Nov. 1 deadline set by the state's constitution.
Related listings
Maine Republican U.S. Sen. Susan Collins had the best fundraising quarter of her career after she delivered a pivotal vote that helped seat Brett Kavanaugh on the Supreme Court, according to documents filed with the Federal Election Commission.The Ba...

A Shiite cleric who was a central figure in Bahrain's 2011 Arab Spring protests was sentenced to life in prison Sunday on spying charges.The ruling by the Supreme Court of Appeals came after Sheikh Ali Salman was acquitted of the charges by a lower c...

Bomb squads were called to a post office in Atlanta on Monday about a suspicious parcel, just hours before a court hearing for a Florida man accused of sending packages containing explosive material to prominent Democrats.The FBI did not identify to ...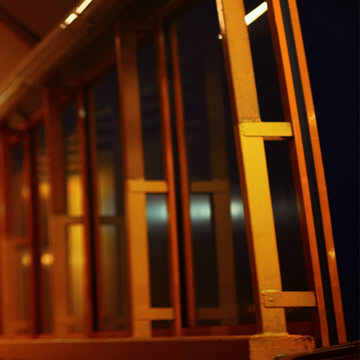 Our goal is to serve you and make your experience a pleasant one
Whether you're facing a specific legal issue or have questions that only an attorney can properly answer, a lawyer from the Law Office of Rita O. White is here to help. At our Plymouth Canton firm, we work hard to support our clients no matter the situation at hand.

Rita White, who owns and manages the Law Office of Rita O White, PLLC, is a metro Detroit area attorney with a focus on criminal defense, probate, and family law. In practice for nearly 13 years, she has litigated hundreds of criminal & civil cases involving murders, child welfare, juvenile, divorce, robberies, drug trafficking, child support and financial crimes.

Our Plymouth Canton lawyers understand that looming legal issues can be stressful and overwhelming. That's why we believe in giving clients our full attention and treating them with care and respect. When you work with us, you'll get the benefit of Knowledgeable lawyers, Convenient office hours, Reasonable attorney fees. Attempting to tackle a legal matter on your own can end up negatively impacting the outcome of your situation. Why risk such repercussions when our dedicated lawyers are on hand to offer guidance when you need it the most? To set up an appointment or learn more about our
Business News