McCarthy juggles a government shutdown and a Biden impeachment inquiry
Bar Associations
House Speaker Kevin McCarthy is a man who stays in motion — enthusiastically greeting tourists at the Capitol, dashing overseas last week to the G7 summit of industrial world leaders, and raising funds back home to elect fellow Republicans to the House majority.

But beneath the whirlwind of activity is a stubborn standstill, an imbalance of power between the far-right Republicans who hoisted McCarthy to the speaker's role yet threaten his own ability to lead the House.

It's a political standoff that will be tested anew as the House returns this week from a long summer recess and McCarthy faces a collision course of difficult challenges — seeking to avoid a government shutdown, support Ukraine in the war and launch an impeachment inquiry into President Joe Biden.

"They've got some really heavy lifting ahead," said the No. 2 Republican in the Senate, John Thune, of South Dakota.

McCarthy, of California, is going to "have his hands full trying to figure out how to navigate and execute," he said.

Congress has been here before, as has McCarthy in his nearly two decades in office, but the stakes are ever higher, with Republicans powered by an increasingly hard-right faction that is refusing to allow business as usual in Washington.

With former President Donald Trump's backing, McCarthy's right-flank pushed him into the speaker's office at the start of the year only after he agreed to a long list of conservative demands — including the ability to call a quick vote to "vacate the chair" and remove him from office.

That threat of an abrupt ouster hovers over McCarthy's every move, especially now.

To start, Congress faces a deadline to fund the government by the end of the month, or risk a potentially devastating federal shutdown. There are just 11 working days for Congress to act once the House resumes Tuesday.

McCarthy and his team are pitching lawmakers on a stopgap funding bill, through Nov. 1, to keep the government running under a 30-day continuing resolution, or CR, according to a leadership aide granted anonymity to discuss the private talks.

But as McCarthy convenes lawmakers for a private huddle, even the temporary funding is expected to run into opposition from his right flank.

Facing a backlash from conservatives who want to slash government funding, McCarthy may be able to ease the way by turning to another hard-right priority, launching a Biden impeachment inquiry over the business dealings of the president's son, Hunter Biden.
Related listings
Bar Associations

09/18/2018

Senate Majority Leader Mitch McConnell is telling evangelical activists the Senate will "plow right through" and move to confirm Judge Brett Kavanaugh to the Supreme Court.McConnell told the annual Values Voter conference Friday "in the very near fut...

Bar Associations

09/15/2018

A Hungarian appeals court has lowered to five years from seven the prison sentence of a Syrian man convicted of entering Hungary illegally and of complicity in throwing rocks at police during a 2015 border riot.The case stems from rioting at the Hung...

Bar Associations

08/25/2018

A retired West Virginia Supreme Court justice is now a convicted felon.Menis Ketchum pleaded guilty to a felony count of fraud related to his personal use of a state vehicle and gas fuel card in a scandal that has led to upcoming impeachment trials f...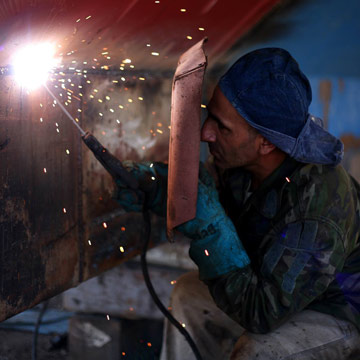 Lawyer Website Design For Sole Practitioners - Law Promo
Law Promo understands that running a solo law practice can be a difficult undertaking at any stage, especially if you are just starting up your practice.

The most challenging part of running any solo business can be managing each and every aspect, especially those areas in which you have less experience. Marketing is often one of the weakest areas for small businesses and yet is the most important in ensuring business growth.

A solid internet marketing campaign is crucial, as it can level the playing field between you and larger firms and is by far the most cost effective way to attract more clients.