San Bernardino, California Criminal Defense Lawyers
U.S. Court News
At Bullard & Powell, we believe that every criminal case, just like the person being charged, is unique. To that end, we do not view our cases as simply files to be worked on, but view them from the perspective of our clients. We work closely with our clients to ensure the best possible result, with the highest level of service. We view it as our responsibility to ease the stressful burden that comes with being accused of a crime. We believe in personal, honest, one-on-one relationships with our clients. We only know one way to practice criminal defense and that is to treat every client as if they were our own family. We handle a wide range of matters from DUI to white-collar crimes. San Bernardino Criminal Defense Law Firm. Each client can expect that any advice that is given and the service that is provided, would be the same advice and service that we would provide to our own family.
Related listings
U.S. Court News

07/06/2021

The Ohio Supreme Court announced on Tuesday it would not consider an appeal over the firing of a white police officer who shot and killed 12-year-old Tamir Rice outside a Cleveland recreation center in 2014. The appeal was filed in April by the Cleve...

U.S. Court News

06/28/2021

The Supreme Court on Monday rejected a Virginia school board's appeal to reinstate its transgender bathroom ban. Over two dissenting votes, the justices left in place lower court rulings that found the policy unconstitutional. The case involved...

U.S. Court News

06/25/2021

The justices of the U.S. Supreme Court are set to decide whether to hear a case filed by Maine families who want to use a state tuition program to send their children to religious schools. The case concerns a Maine Department of Education rule that a...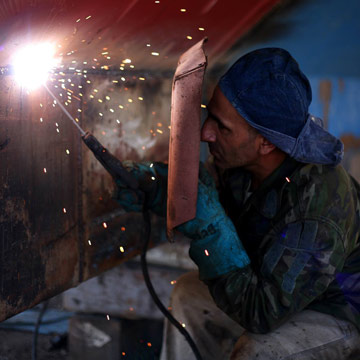 AAA weighs in on the evidence being used to convict drivers of DUI marijuana.
Six states that allow marijuana use have legal tests to determine driving while impaired by the drug that have no scientific basis, according to a study by the nation's largest automobile club that calls for scrapping those laws.

The study commissioned by AAA's safety foundation said it's not possible to set a blood-test threshold for THC, the chemical in marijuana that makes people high, that can reliably determine impairment. Yet the laws in five of the six states automatically presume a driver guilty if that person tests higher than the limit, and not guilty if it's lower.

As a result, drivers who are unsafe may be going free while others may be wrongly convicted, the foundation said. The foundation recommends replacing the laws with ones that rely on specially trained police officers to determine if a driver is impaired, backed up by a test for the presence of THC rather than a specific threshold. The officers are supposed to screen for dozens of indicators of drug use, from pupil dilation and tongue colour to behaviour.